You are here »
Paving
»» Sandstone and Limestone Setts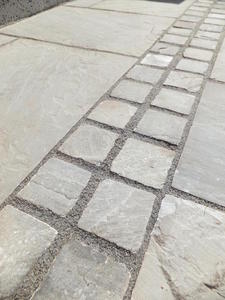 Sandstone and Limestone Setts
Setts are used to compliment a paved area by defining borders. Available in matching colours to Sandstone, Limestone and Granite Paving products.
To estimate requirements use 81 per square metre for 100mm x 100mm and 9 per linear metre.
Price guide 80p-£1.60 per item. Please make your enquiry on form below, state your site dimension and preferred product/colour
If you would like to make an enquiry about the Sandstone and Limestone Setts, please use the form below or you can contact us by telephone:
email: .
Thank you ! Your message has been sent. We will contact you within the next 24 hours..